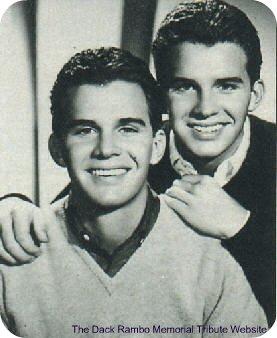 "I don't think anybody can really satisfy in me that complete wholeness that Dirk did."
Brothers and Friends. Dack (left) with his twin brother Dirk Rambo.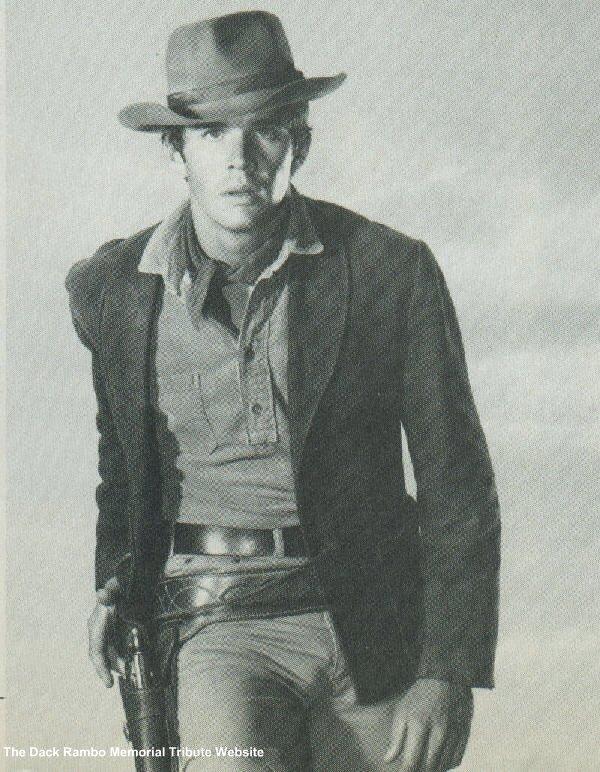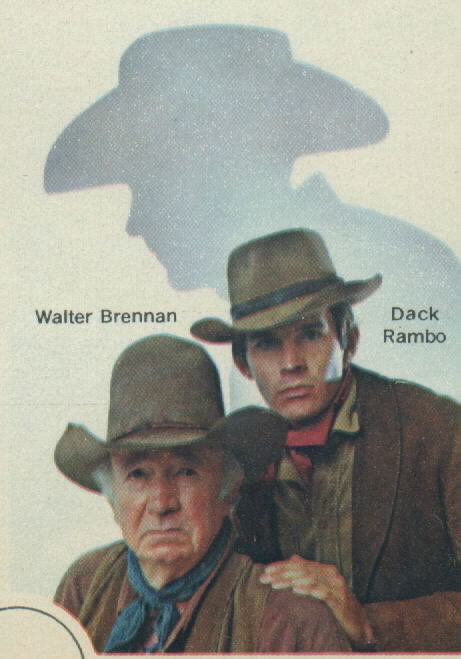 "He (Walter Brennen) was a brilliant actor. He really took me under wing. And was always giving me little bits of advice. You know,what to do, what not to do. And how to use the camera. And what to do with your eyes, 'cause he had great eyes."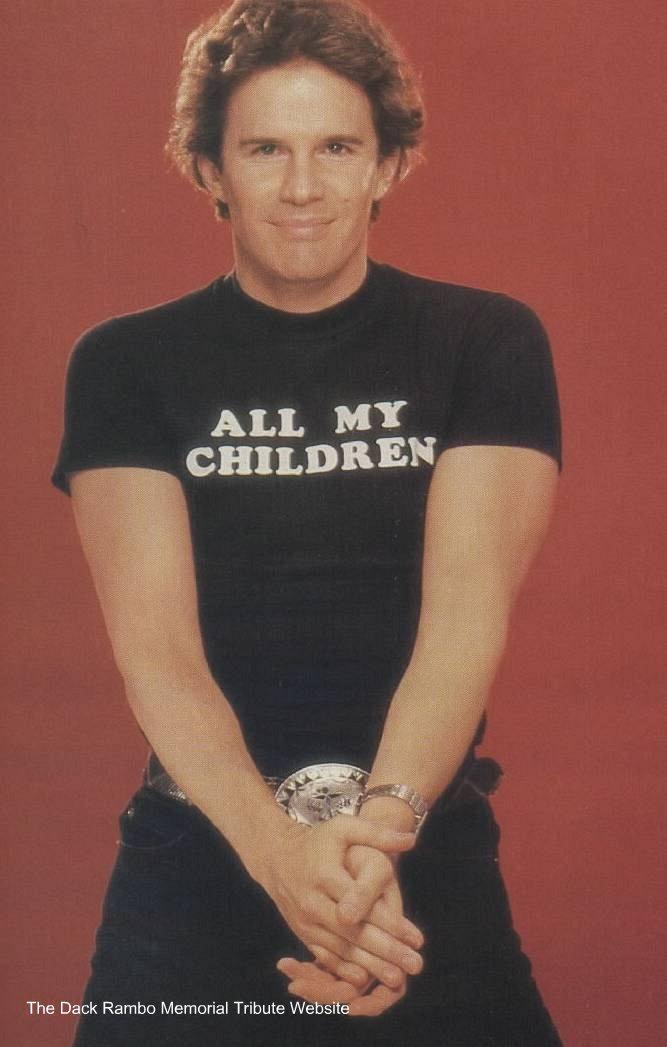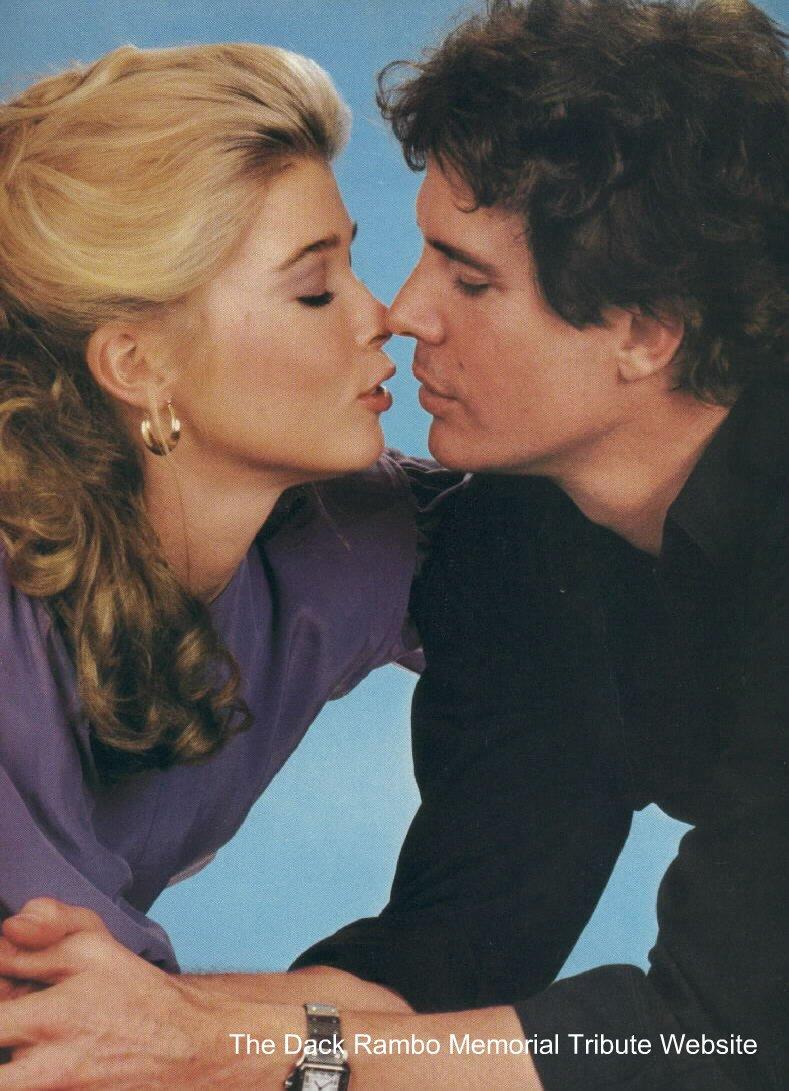 "I liked this character because it was kind of a departure from what I'd done. Even though, I'd always played a kind of love interest. He [Steve Jacobi] was kind of on the nasty side."
Dack with AMC costar Taylor Miller (right).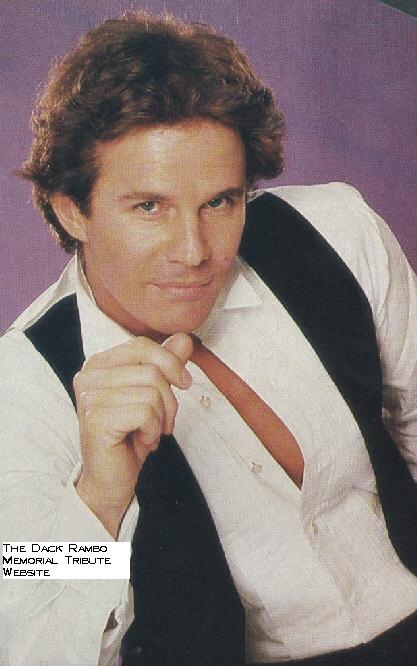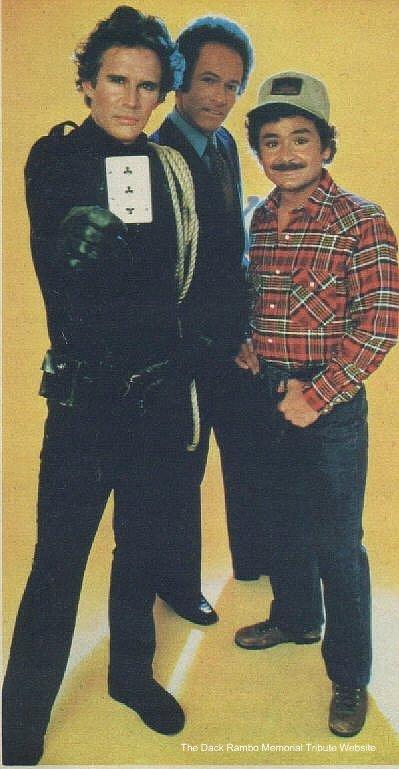 "In 1979 was my own series [Sword of Justice]. And I thought, 'Gee, now I've arrived. I've done all these other things. I've always costarred with somebody. But now I have my own series.' It was great. I think it was a little ahead of it's time. It was a good show. It was a really good show. But you know, that's show biz..."
Dack starring as "Jack Cole" in Sword of Justice."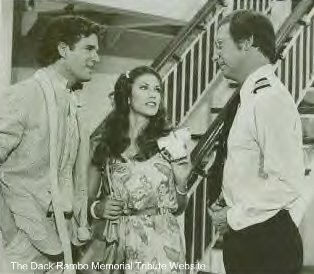 "At one time, they counted, my managers or somebody, had counted, and to date, I'd done more series than almost any actor in television at that time. So I guess that's sort of something to be proud of ..."
Dack with Barbi Benton and Bernie Koppell of "Love Boat".