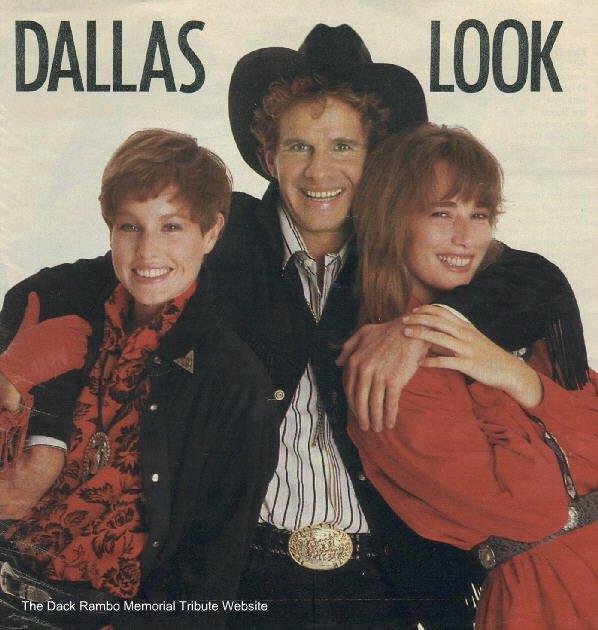 "I came in kind of as an outsider. The family had already been established, even though I was a Ewing."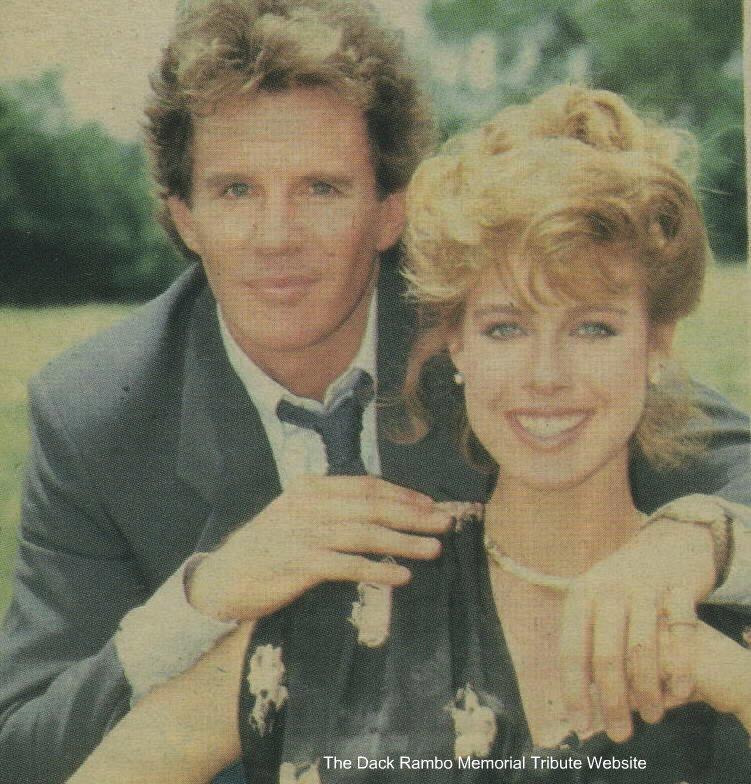 "Dallas" Days for Dack. Shown here with co-star Jennilee Harrison.
Advertisments for Dack's own line of menswear ("Underware and Sportsware by Dack Rambo") and Amaretto.
"I wanted to be one of those who made 'em and sold 'em to the millions of people
across the country like Calvin Klein or Ralph Lauren."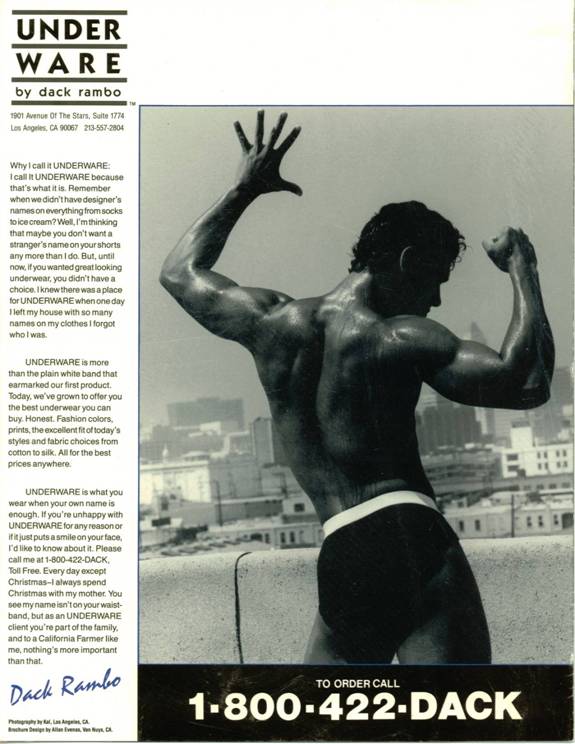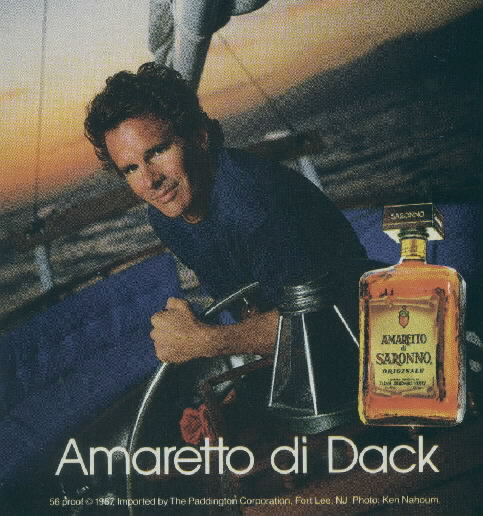 Note: Dack Rambo Quotations from the Photo Gallery are from "Soap Opera Digest" (1982) and "Heart To Heart With Dack Rambo" (1993).
Particular photos from this site may very well be copyrighted. Please do not use any photographs from this site for any other place on the web, ie., (I have seen some "pop up" several times) without contacting me first. And as always, if any rightful copyright owner should see their work any place on the site,and there's a problem, please let me know and it will be immediately removed. Thanks.!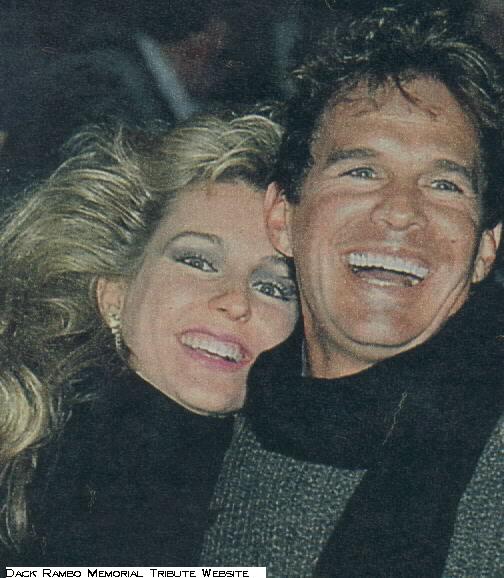 Early happy times on "Another World" with a costar and friend.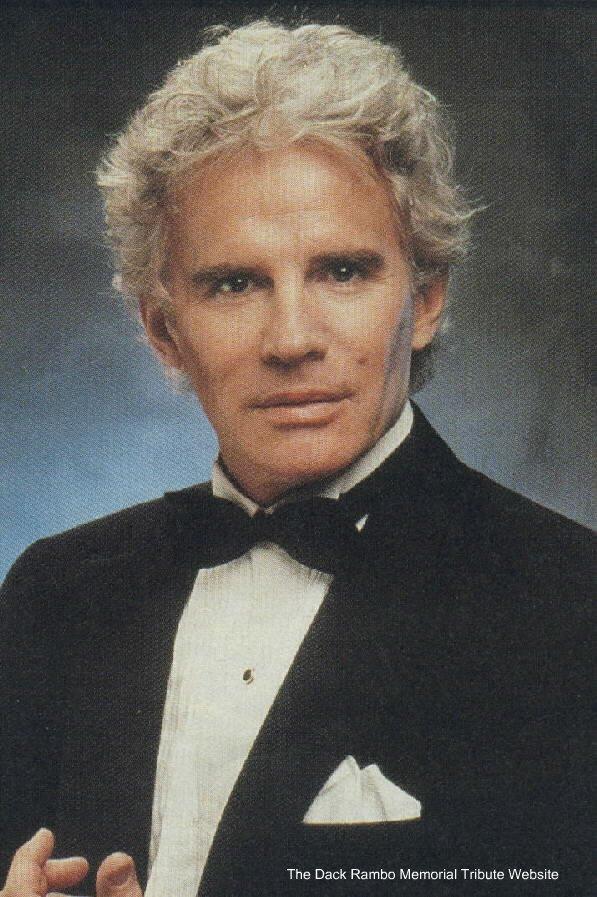 The Ever-Dashing Dack Rambo.