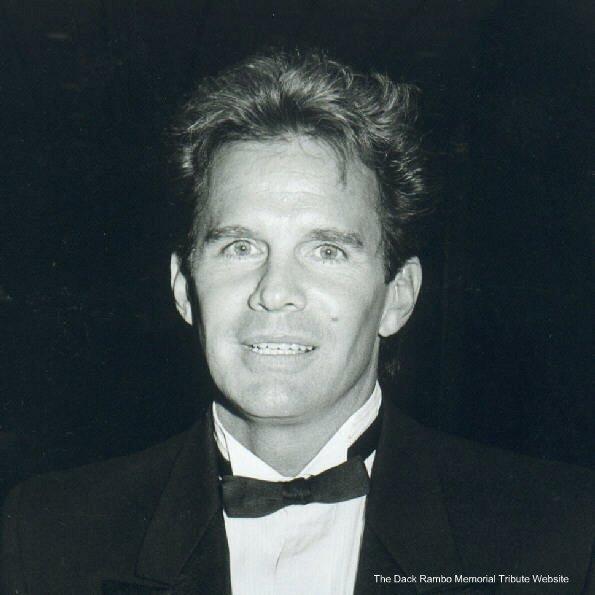 "I want to become the best person I can be. I'm interested in
a spirital growth. You realize that fame and fortune are
only secondary to that. I feel a lot of joy now. I'm
basically a very happy person."
Former "Aramis Man" Dack attending an Awards Ceremony.
"I was always blessed with great skin. Women would come up to me and say, 'My God, what do you do?
' I'd say, 'A little soap and water and that'll do it'."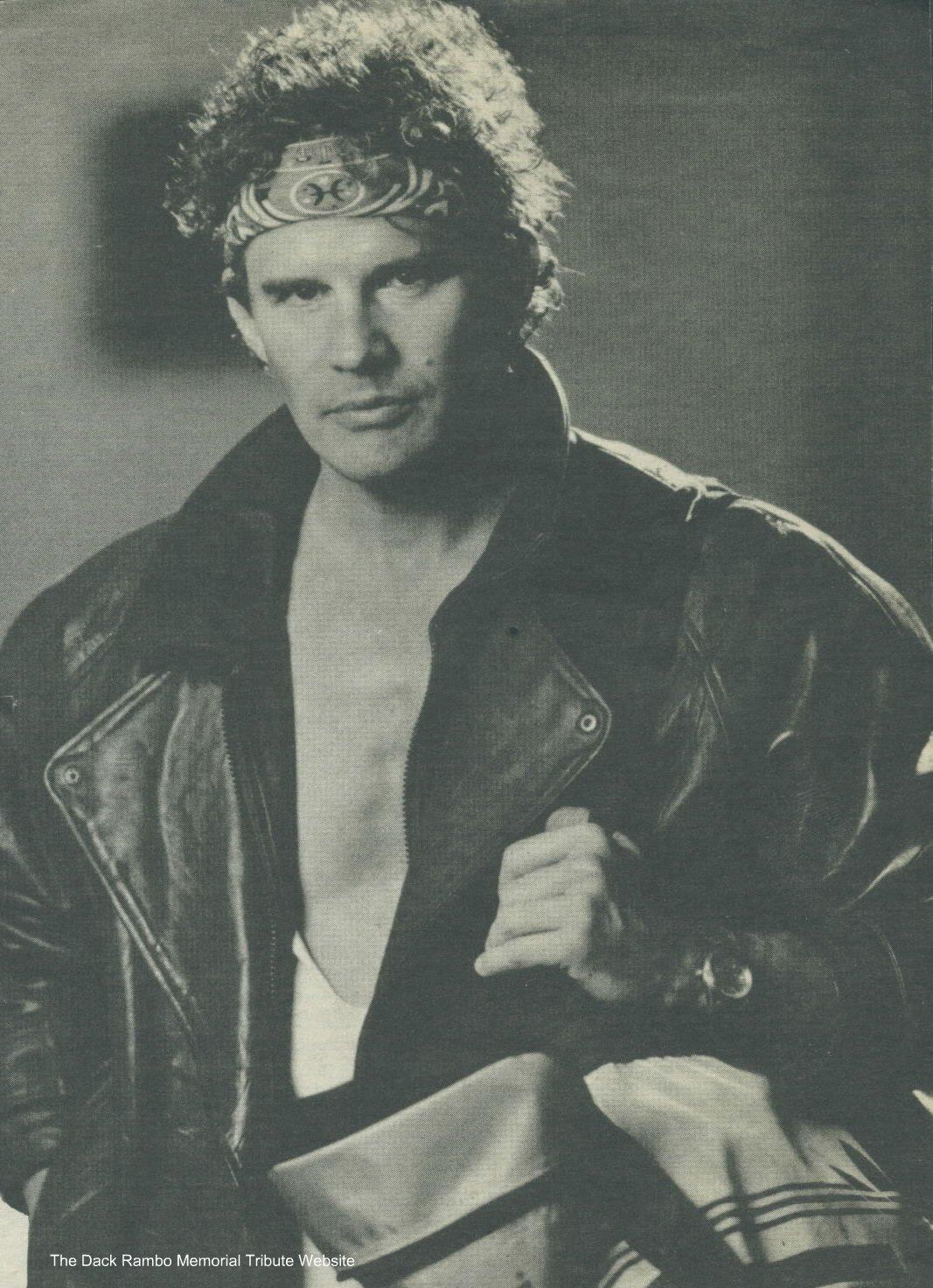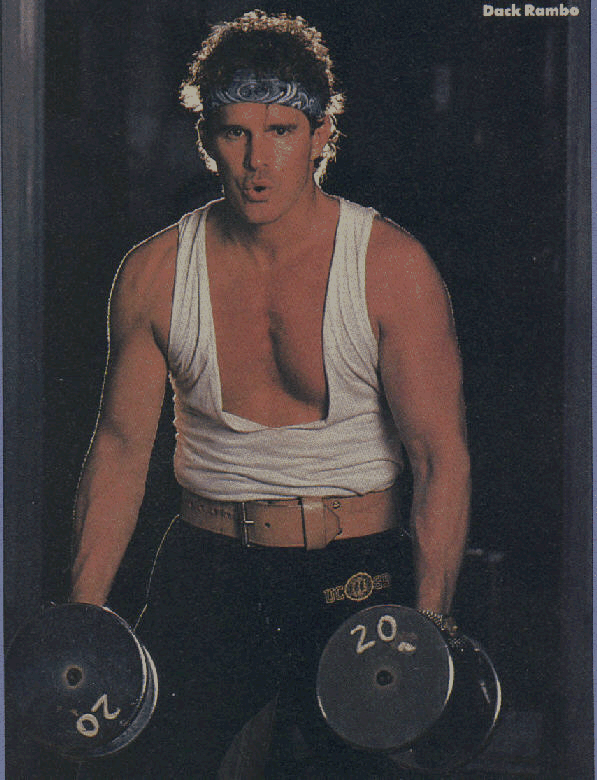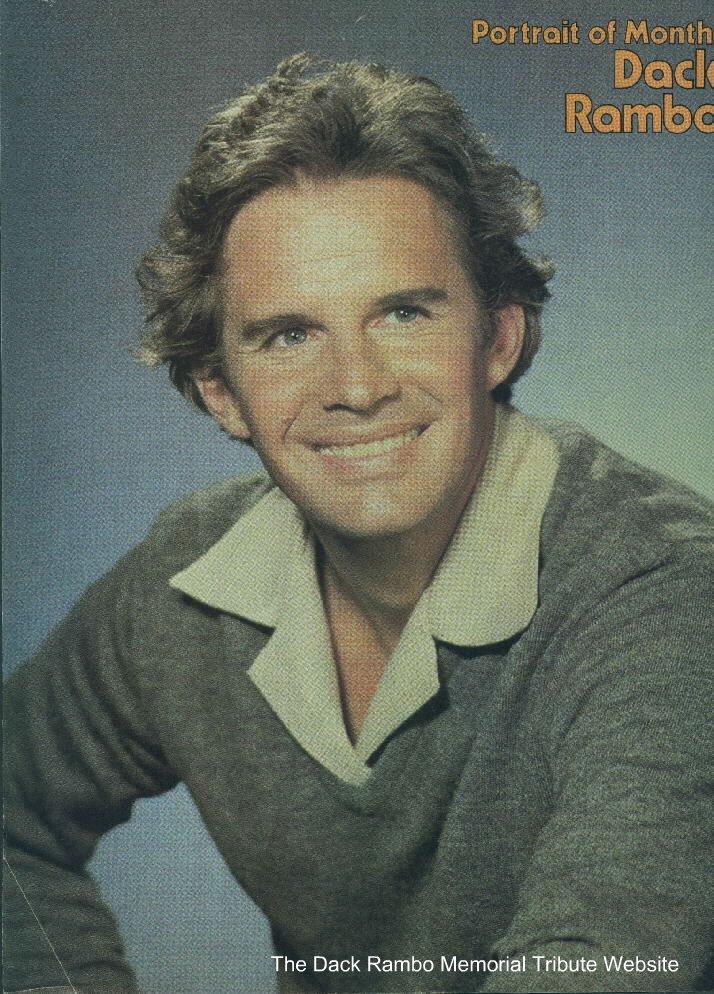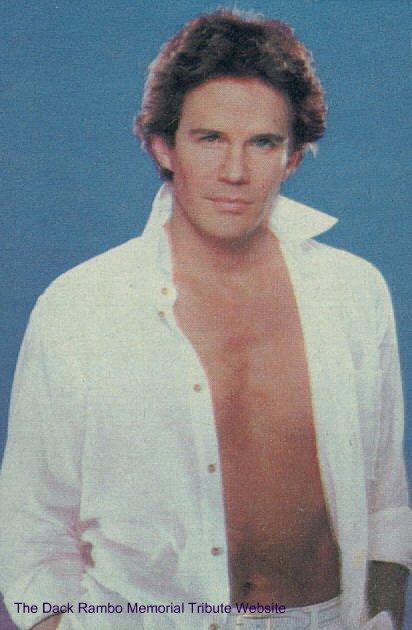 "I've never seen anything I've done all the way through."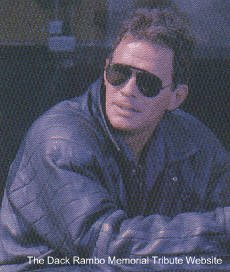 "I'll tell you how I'd really like to be remembered,
if they said anything about Dack Rambo,
that he was a great man of God.
I believe I am on my way, but I have a lot of work to do."
Dack's final film appearance in "Ultra Warrior"."
1992
| | | |
| --- | --- | --- |
| Dack Rambo ... "Gone But Not Forgotten" ... | | |
Note: Dack Rambo Quotations from the Photo Gallery are from "Soap Opera Digest" (1982) and "Heart To Heart With Dack Rambo" (1993).